Correspondence to council members can be mailed to: PO Box 1005, 20 North Main Street, Brigham City, Utah 84302 or sent electronically by clicking
here
---
Council Member Robin Troxell
I began serving on the Brigham City Council in January 2020.
I was born and raised in Brigham City. My parents are Terry and Eva Chappell and I have 5 children and 7 grandchildren.
I attended Weber State University with a major in Gerontology and Women's Health Studies. I also received my Emergency Medical Technician certification at Weber State.
I retired from a career in Health Administration and I am very excited to serve on the Brigham City Council for all of the residents of this great community.

Contract Robin Troxell by phone: (435)730-1668 or by clicking this link.
---
Council Member Joe Olson
Contact Joe Olson by Phone: TBA or by clicking this link.
---
Council Member Dennis J. Bott

DJ Bott has served as a Brigham City Council Member since January, 2014.

Contact DJ Bott by Phone: (435) 225-1714 or by clicking this link







---
Council Member Thomas Peterson


My name is Thomas W Peterson, I am 35 years old, was born in Brigham City and raised in Perry. I lived in Perry for 18 years, graduated from Box Elder High School and then served a mission for the LDS Church in the South Africa Cape Town Mission. After my mission I became an electrician. I married my wife Jodi in December of 2000 and we have 4 children.
I worked for Brigham City as the Building Inspector from 2005 to 2012 and am currently the Box Elder County Building Official. I have been a member of the Box Elder County Sheriff Search and Rescue team for 9 years, serving second term as Chairman for the Box Elder County Republican Party, currently serve on the Board of Directors for the Utah Chapter of the International Code Council, and President of Peterson Electric. I am a firm believer in service to others. I have lived in Brigham City for 11 years but it has always been home.
The future of our children is important, that is why I feel the need to be involved in making sure that Brigham City is the best place to live, work and play.
Contact Thomas Peterson by Phone: (435) 452-8708 or by clicking this link
---
Council Member Alden Farr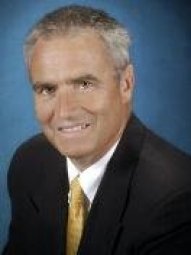 I grew up in the Ogden area. I attended Weber State and graduated from the University of Utah. I worked in the electric utility industry in Salt Lake City before accepting a position with Brigham City Corporation in 1993 in the electric department. After a 16 year career in the utility industry I became a licensed financial advisor. I am currently affiliated with Raymond James financial Services and have an office in Brigham City.

I had the opportunity to serve on the Brigham City Council from 2004 to 2007 and served on a number of committees. I have been serving on the Boys and Girls Club board for a number of years and volunteer monthly for meals on wheels. With the new appointment to serve on the council, I hope to provide input that will continue to allow Brigham City to remain a great place to live and to serve the citizens in whatever capacity I am asked to serve. Brigham City has been a wonderful place to live and raise 4 children.

Contact Alden Farr Phone: (435) 225-2704 or by clicking this link
---